After returning home from my most recent rotation I stopped by the stationary aisle in my local grocery store to look for a Thank You card for my preceptor, just a simple gesture of my gratitude. Little did I know, it would be the most frustrating 15 5 minutes of my life. Finding a card, whether it's a thank you card or a birthday card, is tricky business. Not in the sense that I'm afraid the opposite party wont like the card, but more that the card is an extension of me and I don't want to be represented by a glittered up pink butterfly with a bad sense of humor. The fact that I have to give a note in a professional capacity adds a further wrinkle into this dilemma. Sorry Mr. Butterfly, not today.
If you've ever spent any time in a card aisle or Hallmark store, you should know that it's obviously geared towards women and children. The cards come in three general themes: cartoons, flowers or kittens. Even when I did find an acceptable design, there would be some message scrawled on the inside that was so sentimental it made me uncomfortable just reading it.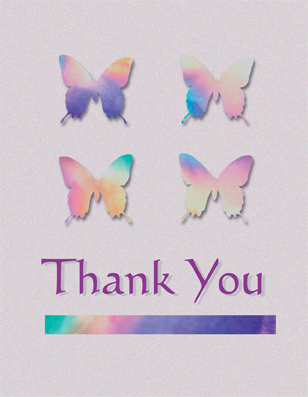 That's really nice, do these come in Mens?
This was also something I never understood. Why do people want their cards to have messages preprinted inside? Isn't that a little impersonal? Most people write in messages anyways so the text just becomes some odd impediment to a continuous paragraph. If someone doesn't write anything, it's not like the receiver will attribute the printed text to the giver. They'd just assume the giver was a lazy asshole that didn't write anything. Either way, the text is worthless at best, a net-negative at other times. Much like Jess. Anyways, I digress.
After much shuffling around and digging, I finally settled on a generic green card with no text inside. I guess that's the best I can hope for. Now if I only knew what I should write…